Crudo is a truly classic restaurant that Preston Center finally now has. We are excited to offer our customers the most amazing Northern Italian cuisine w hint of a Mediterranean flavor. We also have a large selections of boutique wineries focusing on value & quality that will all be very complimentary to our Crudo foods. We also have our own private Crudo whiskey label so you'll have plenty of spirit options too.
Complementary frozen Bellini's upstairs from Wednesday to Saturday.
read more



We are very fortunate to have the return of Chef Javier Perez to the Park Cities & his creations are very well loved in the Dallas area for over 30 years. He believes in using the freshest ingredients available & makes almost everything from scratch. From all our amazing desserts, the home made breads, artisan pastas, gnocchi, tasty pizza, always the freshest seafood flown in & the best meats available!
read more

full photo gallery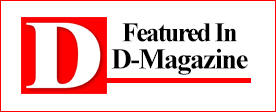 "Crudo Italian observes the traditions of Northern Italy, taking a lighter and more sophisticated approach to the cuisine. Signature dishes are centered on handmade artisan pastas and gnocchi, the best meats available, and seafood flown in daily. A robust baking program will produce warm, delicious breads made in-house, as well as an array of fresh desserts. Under the guidance of executive chef and partner Javier Perez, the food will be made from scratch, using fresh, highest-quality ingredients…"
FULL ARTICLE